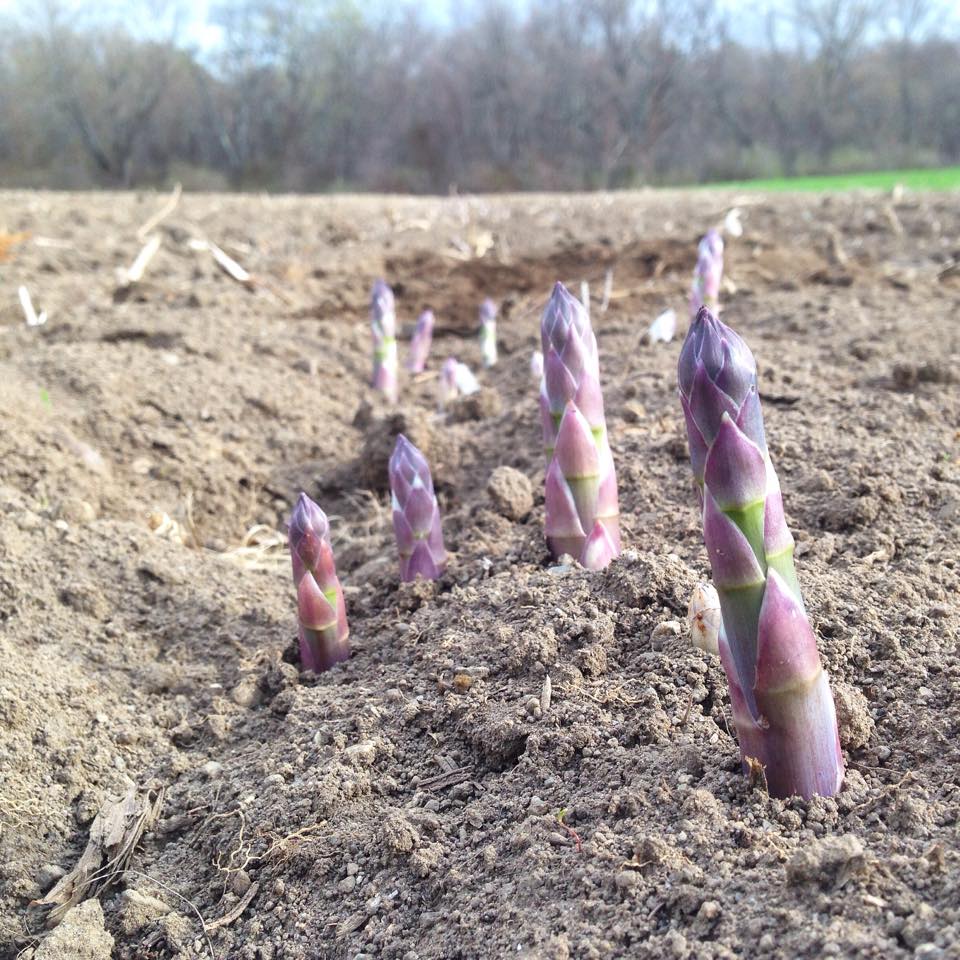 May 4th – Getting closer!
May 8th – Strawberries are blooming!
May 11th – Overwintered kale today on the porch!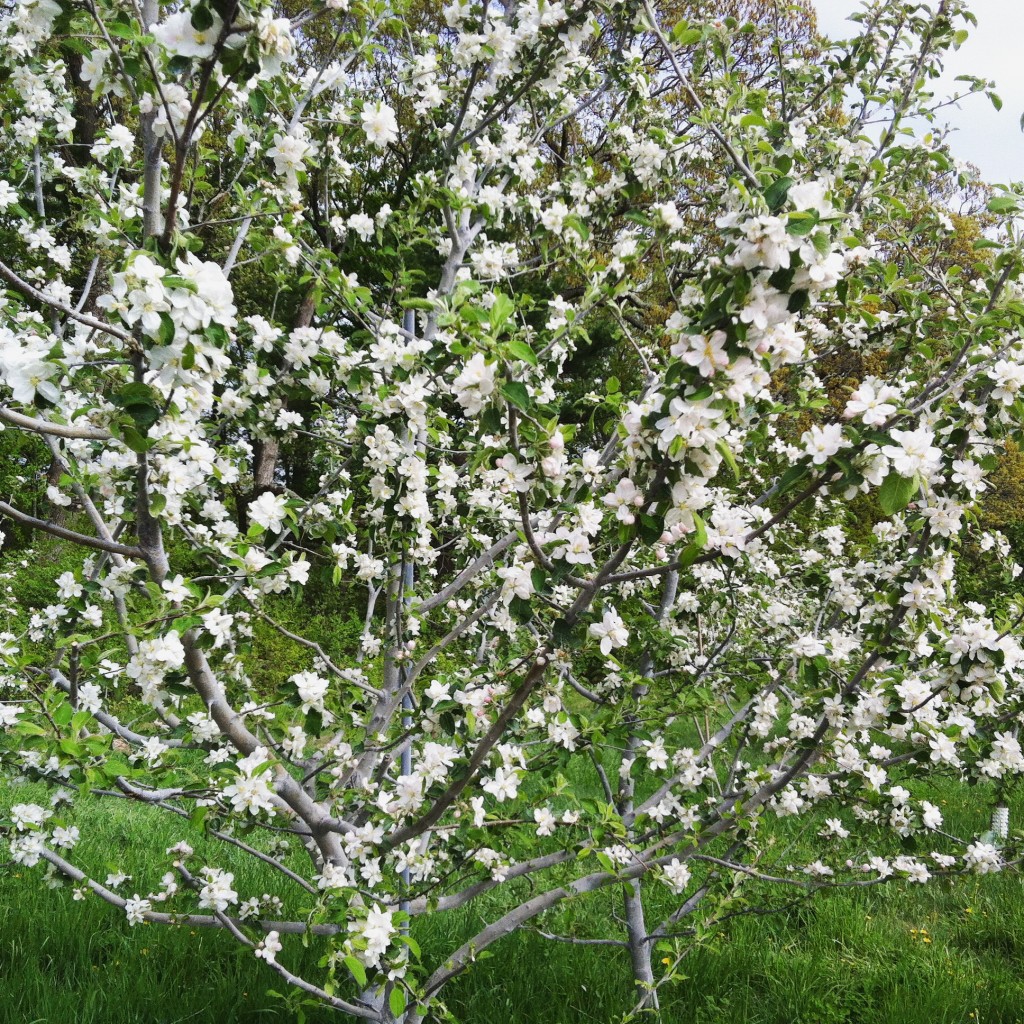 May 14th – Apple trees blooming.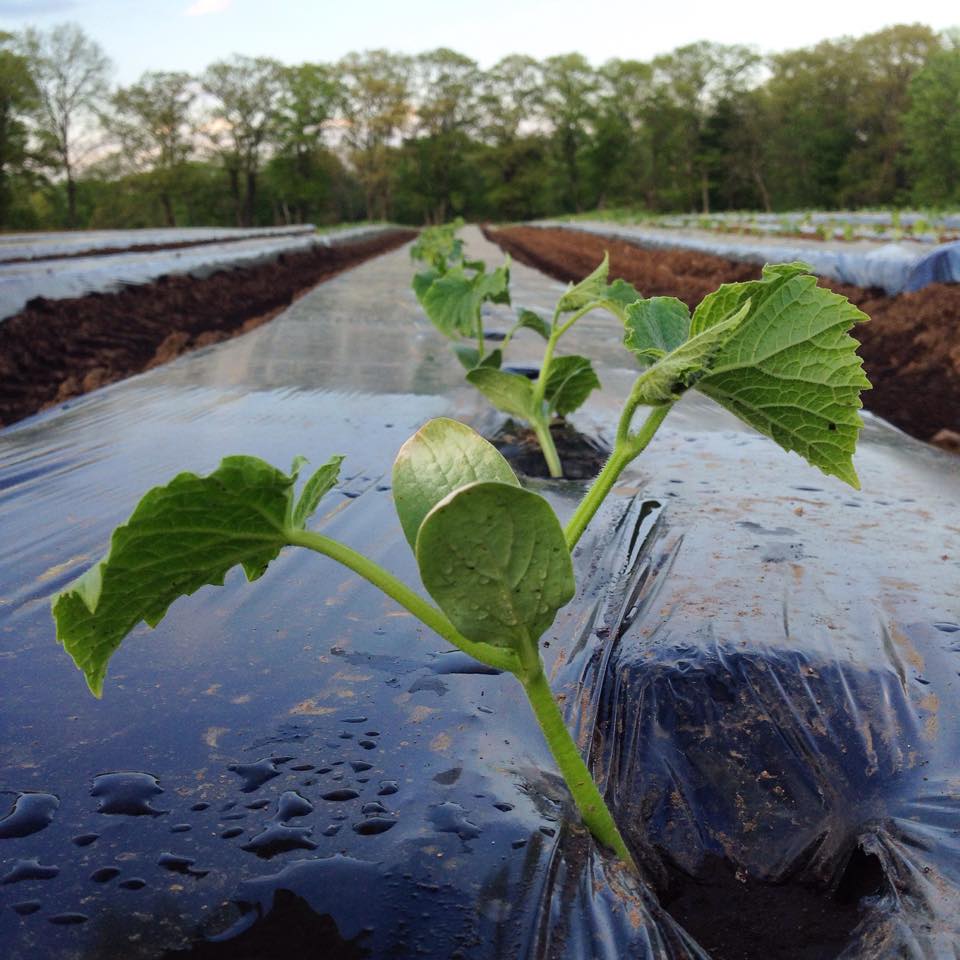 May 15th – Cukes in the ground!
May 17th – greenhouse full of seedlings
May 18th – It's the first Central Square Farmers' Market of the season!
May 21st – Another day, another bucket…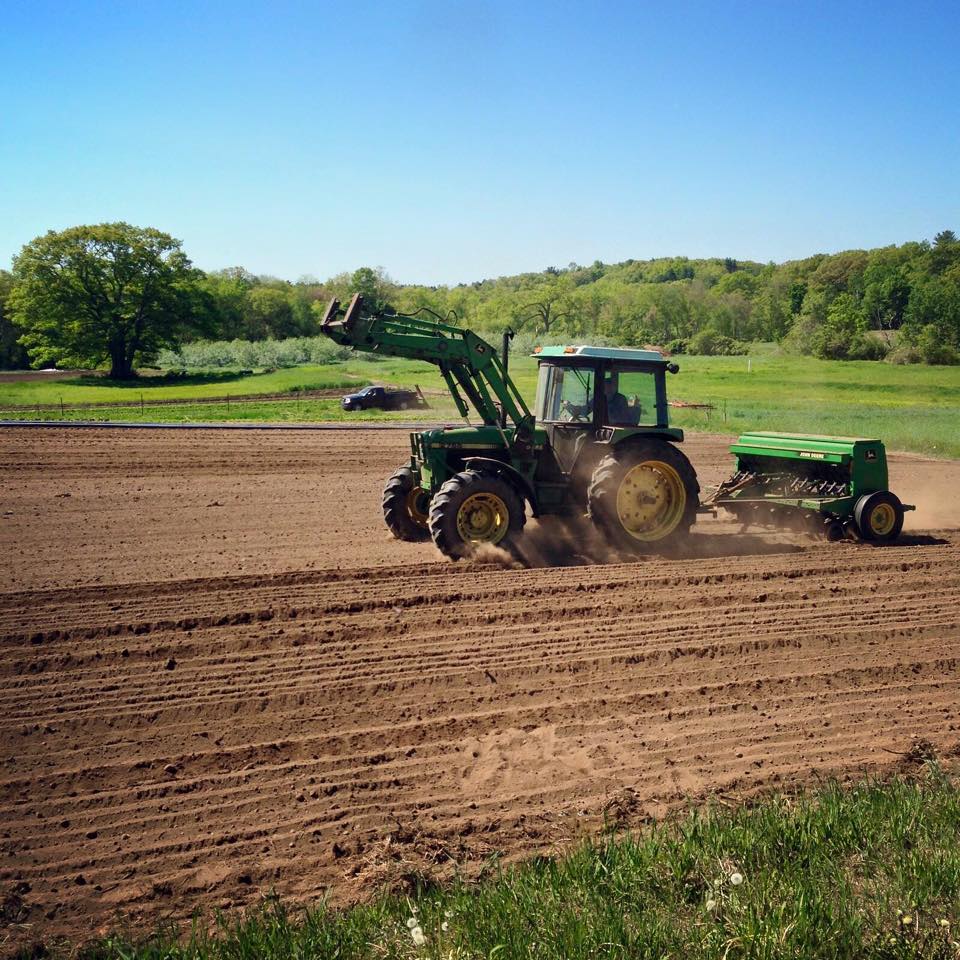 May 24th – Gordon seeding sorghum sudangrass – a covercrop to increase the organic matter in our soil.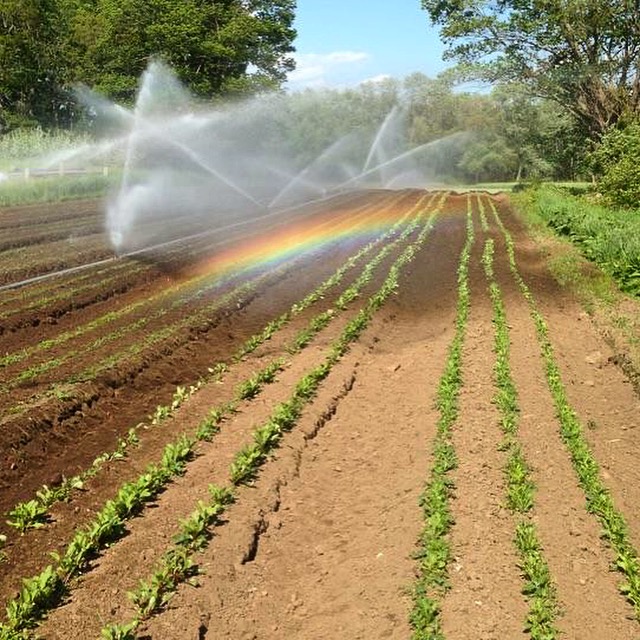 May 28th – A beautiful rainbow while irrigating the carrots and beets!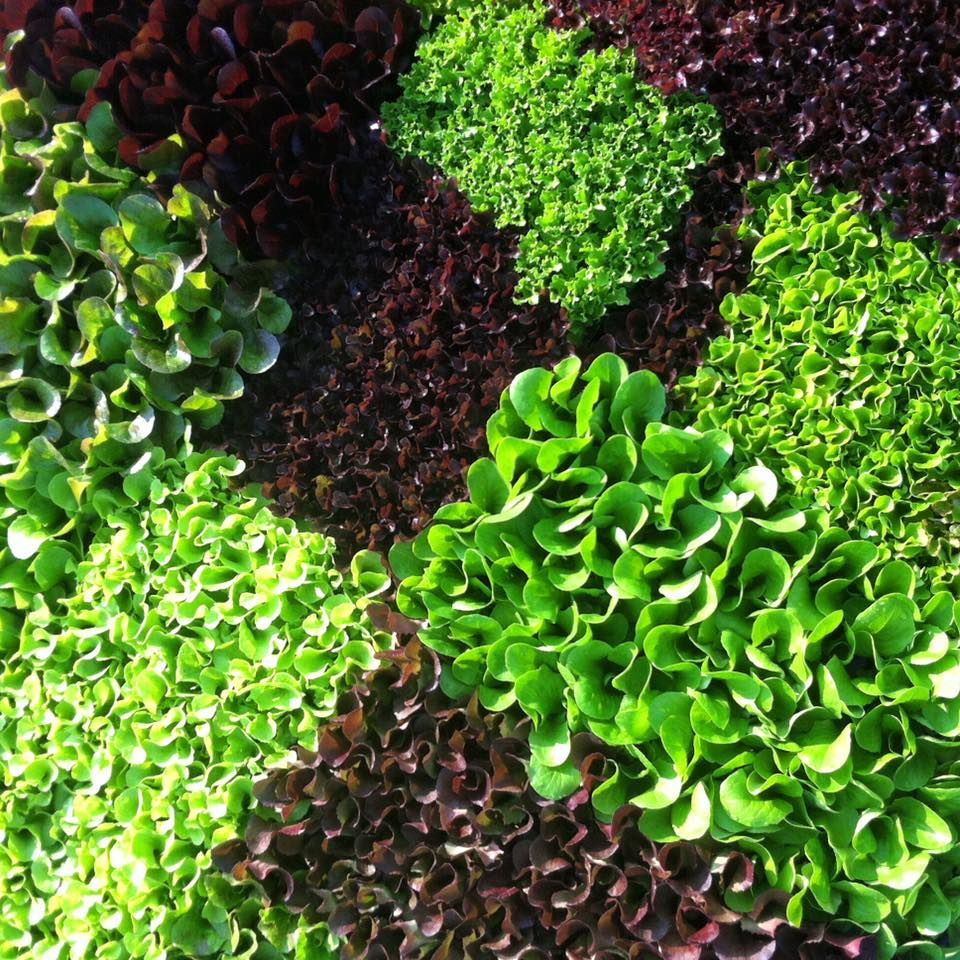 May 30th – Lettuce planting while dreaming about rain.
Around the farm, May 2015