Today we have a guest post from crew member, and blogger at afarmerinthedell.com, Andrea!
Garlic scape and basil pesto:
I nearly jumped for joy when we got to harvest garlic scapes the other day!  The only thing that made it better….we got to harvest basil for the first time this season as well.  Basil and garlic scapes are great friends you know????
The recipe is my best estimation of the measurements.  I tasted and added as I went along.  Which I encourage everyone to do.
5 garlic scapes roughly chopped
large handful of basil leaves
1/4 cup walnuts (or almonds, peanuts, pine nuts ect.)
1/2 cup Parmesan cheese
1/3 to 1/2 cup olive oil
pinch of sea salt.
In a food processor or blender, combine all the above ingredients.  If it's too thick add a little more olive oil.  Enjoy on pasta, pizza, sandwiches, veggies, or by the spoonful!
Let me know what you think.  I still have bad breath from last night.  I should warn everyone who makes this!!!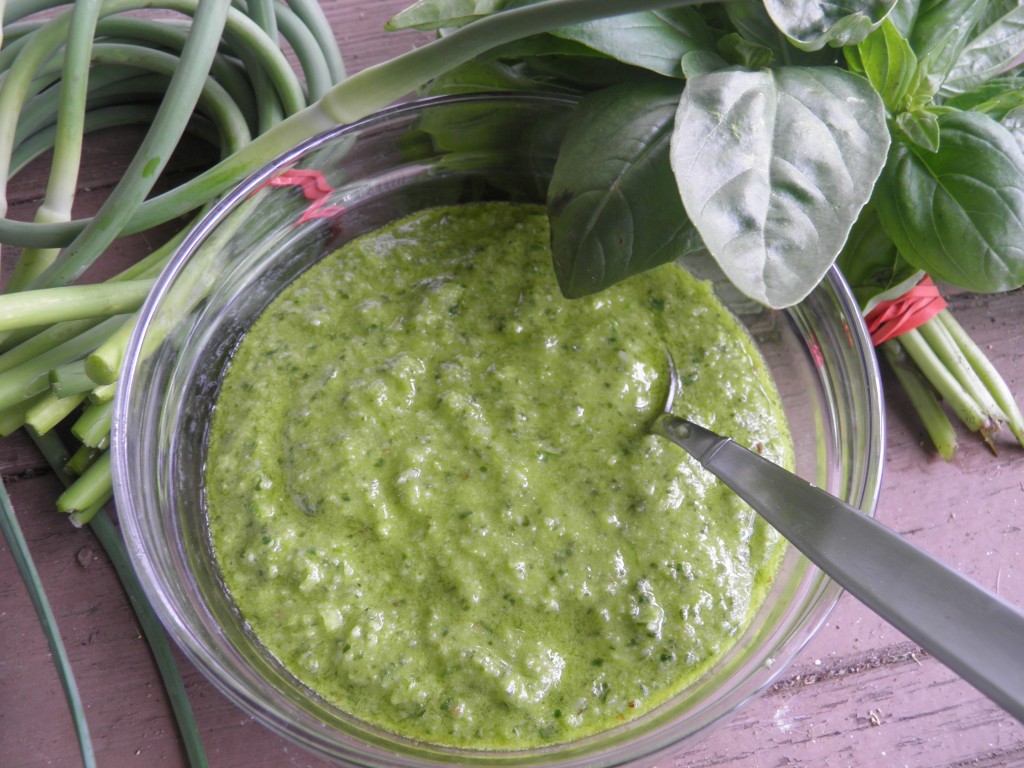 Basil and Garlic Top (Scape) Pesto